2018/01/15
Many of us have either memories of, or fantasies of, going skinny dipping with friends and family. Perhaps you envision a secluded lake in a forest, or a laughing brook in summer. Surprisingly, skinnydipping is increasingly an urban thing, with fountains, usually-crowded city beaches and backyard pools taking the place of the farm pond as the venue for that first taste of freedom. In art we can choose our own venue freely, of course.
This image is the end result of decades of study, years of practice, weeks of composing, hours of trial and error, and minutes of uploading. It is yours for the simple exchange of money. Print on demand technologies and the international World Wide Web ensure that art can be had almost everywhere to whoever wants it. Prints can be particularly inexpensive, and can range in quality (and price) from small, affordable copies on paper to hand-reproduced oils on stretched canvas. You can even order this print on a cellphone charger, or shower curtain. The world is your oyster, and you can enjoy it nude.
2018/01/24
As someone who is learning to make art, I ask others for honest critiques of my art, in hopes of finding ways to improve it. One critique of my recent work is that it is too stiff, too artificial. In response, I have started using various techniques to leave the finished work with a more painterly look. It is very important both to be willing to continue one's decided course unchanged in the face of criticism (solicited or otherwise), and to be willing to change when new and better avenues are presented or discovered. Laying oneself bare to critique need not always leave one naked or ashamed.
If you have any comments, please share them by emailing us.
My Patreon Account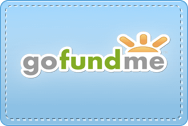 We are raising money to open a studio where we can create more art!
Archives